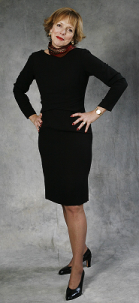 "You can do great things
with your body and your life.
Weight loss is possible.
Sanity with food is possible.
The secret is to find a system
that works for you, and this is it.
Never, ever give up on yourself."
Karen Bentley

Hi. My name is Karen Bentley, and I'm a sugar-free expert, the creator of The Sugar-Free Miracle™ Diet, the founder of The Sugar-Free Institute, and the author of The Power to Stop, a bestseller on Amazon Kindle. I've been working with out-of-control eaters since 1998 and have helped thousands of people to break free of binge eating and the reliance on food for non-nutritional reasons.
My Story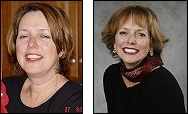 My first customer was me. Altogether I've lost 130 pounds on The Sugar-Free Miracle™ Diet. Well, more accurately I lost 70 pounds once; then regained most of it, and had to take off 60 pounds all over again – which comes to a total of 130 pounds.
I had to discover the hard way that I couldn't handle caloric sweeteners and powdery flours without triggering a reversion to binge eating and pigging out. I offer you tangible, living proof that someone who is completely ordinary in every way can solve a lifetime weight problem and a never-ending battle with food.
Sugar-free Expert
Because of my own life-long weight issue, I've been studying weight loss practices and personally experimenting with various diets and exercise ever since I was 16. For the past 20 years I've also been teaching and writing about sugar-free weight loss, nutrition and especially out-of-control eating. During this period I've written four diet books: The Big Heart Way to Permanent Weight Loss, Stop Out-of-Control Eating, The Sugar-Free Solution, and most recently The Sugar-Free Miracle™ Diet System, which has been updated four times to reflect the best and most efficient eating practices for out-of-control eaters.
World's only Stopping Sherpa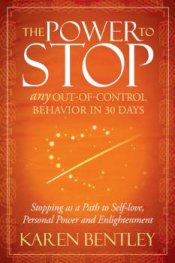 I call myself a stopping Sherpa because I teach the essential and fundamental life skill called stopping. Sherpas lead the way and make a difficult path easier and more doable for others. Stopping is not taught in most homes, schools, businesses or churches, but you can learn it here. It's never too late to learn how to stop out-of-control eating.
My book, The Power to Stop,is a 30-day do-it-yourself program for practicing and learning stopping. It teaches four simple skills for mind-spirit-heart and body. Each skill is powerful and produces a stopping result, but when all four skills are combined into a systematic, disciplined program, stopping amplifies and becomes a full life expression.
The Power to Stop is a new and different message than you've heard before. It's completely unique, uplifting and inspiring. Visit www.powertostop.com.
Award-Winning Physical Educator
I have a degree in exercise physiology from Northeastern University in Boston, Massachusetts where I graduated summa cum laude as class valedictorian and winner of the Boston Bouve Award for academic achievement.